Are you ready to Fix Your Gut?
One of the best things you can do to Fix Your Gut is to do your own research but sometimes you need an expert. That's why John is available for Digestive Health Coaching to help Fix Your Gut. You can use the form below to order and schedule a one-hour consultation with John. We look forward to helping you improve your health!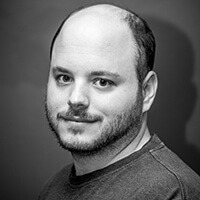 Health Coaching with John Brisson
Click here to book a call with John
John Brisson is the author of the Amazon bestseller in digestive health Fix Your Gut: The Definitive Guide to Digestive Disorders. Due to his extensive knowledge on the subject of gut health, John has been tapped by prominent supplement companies as an educator and collaborator on product formulation. As a lifestyle counselor, he has logged tens of thousands of hours assisting people with digestive disorders and coaching them to improve their overall health. John applies his experience and ample research full-time to the construction of a dynamic, evolving database of actionable, evidence-based information on digestive health. Beyond what can be readily accessed on his website and in his definitive e-book, supplementary info from John can be found all over the web in his activity on various health information hubs and forums. He also produces videos and podcasts with his Fix Your Gut partner Jason Hooper at the Fix Your Gut YouTube channel. Finally, John has been on a multitude of podcasts and media appearances as well!
A personal message from John:
I have been coaching for eight years via phone or Skype. Regardless of the health issue, my goal is to help you hopefully return to living a healthy life. If you want to explore how I can improve your health, schedule coaching with me. Talk soon.
John specializes in:
Sjogren's syndrome
Upper gut dysbiosis (H. pylori)
Chronic gastritis and/or ulcerations
Colonic dysbiosis
C. difficile dysbiosis and infection
Hepatitis C
Poor fat digestion and malabsorption
Developing proper gut health
Ankylosing spondylitis and rheumatoid arthritis (Klebsiella)
Diabetes and chronic heart disease
Heart failure
Hormone dysregulation
Histamine intolerance and mast cell activation syndrome
Thyroid and adrenal function issues
Chronic fatigue syndrome
Heavy metal toxicity
Proper nutrition
Supplementation regimens
General diseases and medical conditions
Information to improve one's overall health
Genetic analysis (23 and Me results for example)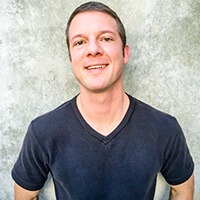 Health Coaching with Jason Hooper, Certified Bulletproof Coach
Jason Hooper is the chief editor and writer for Fix Your Gut, and Fix Your Gut: The Definitive Guide to Digestive Disorders. He holds degrees from Oklahoma State University, The University of Iowa, and has completed coursework in biology and biochemistry from Harvard and MIT. Jason has appeared on various podcasts and health sites encouraging people to educate themselves and become advocates for their own health.
If you want to explore how I can help you, or request my confidential fee schedule, please use the form below to contact me.
Get health coaching for:
Help with new diet and lifestyle changes
Setting goals and taking action steps
Help choosing supportive supplements
Help with neurofeedback and brain training
Helping to get better sleep quality
Knowledge in digestive health
Knowledge in various diet plans
Knowledge in microbiology
Knowledge in bio-hacking
Provides accountability to make actual changes in your life