What are the best supplements for digestive issues?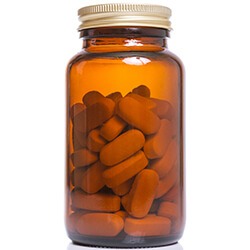 Here at Fix Your Gut, we get that question a lot. We wanted to make it easier for you to find the best supplements for stomach issues along with other helpful products to improve your health. Whether you're dealing with gastritis, ulcers, heartburn, diarrhea, constipation, or something else, you can find a supplement to help along with related blog posts for more information.
If you enjoy what we do at Fix Your Gut, using the links on this page to purchase your supplements is a great way to support us at no extra cost to you!
Click the links below to see the best supplements and other products:
[/content_block]
Recommended Probiotic supplements:
[/content_block]
Recommended supplements for Heartburn (GERD):
[/content_block]
Recommended supplements for Diarrhea:
[/content_block]
Recommended supplements for Constipation:
[/content_block]
Recommended supplements for Gastritis/Ulcers:
[/content_block]
Recommended supplements for H. Pylori Dysbiosis:
[/content_block]
Recommended supplements for Yeast Dysbiosis:
[/content_block]
Recommended Prebiotic supplements:
[/content_block]
Recommended Omega 3 supplements:
[/content_block]
Recommended Oral Care products:
[/content_block]
Recommended Skin Care products:
[/content_block]
Recommended Deodorants:
[/content_block]
Recommended Magnesium supplements:
[/content_block]
Recommended Vitamin K2 supplement:
[/content_block]
Recommended Selenium supplement:
[/content_block]
Recommended Iodine supplement:
[/content_block]
Recommended Vitamin C supplements:
[/content_block]
Recommended B Complex supplement:
[/content_block]
Recommended Vitamin B-12 supplements:
[/content_block]
Recommended Vitamin E supplement:
[/content_block]
Recommended supplements for proper Mitochondrial Health:
[/content_block]
Recommended supplements for Children:
[/content_block]
[flat_button text="Learn More →" title="Health Coaching Information" url="/health-coaching-information" padding="10px 20px" bg_color="#29C2DE" text_color="#FFFFFF" border_color="#29C2DE" border_width="1px" text_size="18px" align="center" target="_self"]
[/one_half]

[/content_block]